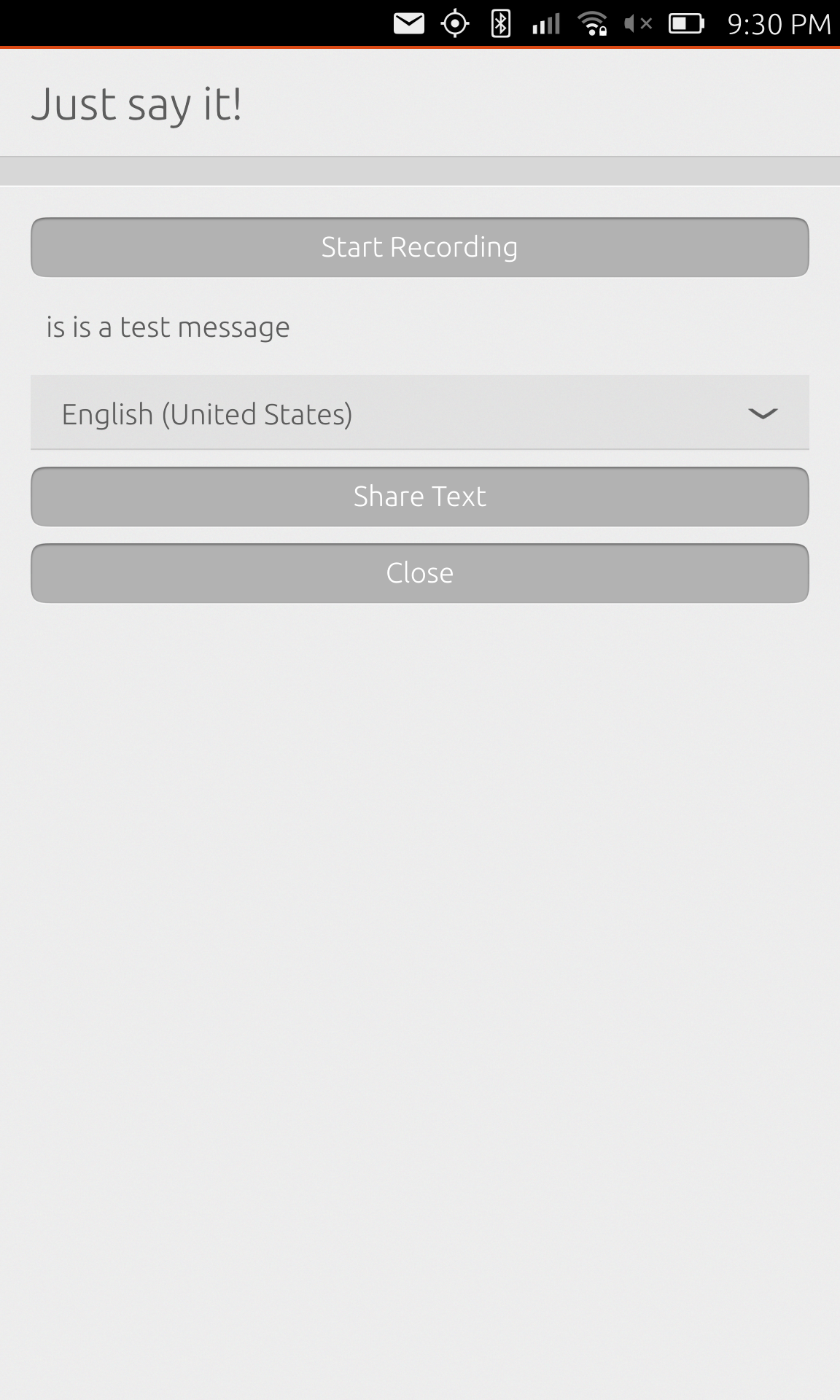 While I love typing on small on screen keyboards on my phone, it is much easier to just talk. When we did the HUD we added speech recognition there, and it processed the audio on the device giving the great experience of controlling your phone with your voice. And that worked well with the limited command set exported by the application, but to do generic voice, today, that requires more processing power than a phone can reasonably provide. Which made me pretty excited to find out about HP's IDOL on Demand service.
I made a small application for Ubuntu Phone that records the audio you speak at it, and sends it up to the HP IDOL on Demand service. The HP service then does the speech recognition on it and returns the text back to us. Once I have the text (with help from Ken VanDine) I set it up to use Content Hub to export the text to any other application that can receive it. This way you can use speech recognition to write your Telegram notes, without Telegram having to know anything about speech at all.
The application is called Just Say It! and is in the Ubuntu App Store right now. It isn't beautiful, but definitely shows what can be done with this type of technology today. I hope to make it prettier and add additional features in the future. If you'd like to see how I did it you can look at the source.
As an aside: I can't get any of the non-English languages to work. This could be because I'm not a native speaker of those languages. If people could try them I'd love to know if they're useful.
posted Jun 29, 2015 | permanent link